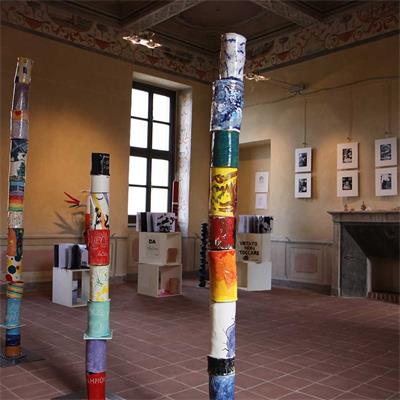 The activities that the museum offers to users with physical, mental and sensorial disabilities are essentially based on the method of art therapy declined according to the needs and potential of the users. The museum tends to present itself not only as a place to "make art", to learn and express oneself in full respect of one's possibilities, but also as an interlocutor to encourage interaction with the territory, starting interesting and increasingly indispensable collaborations between realities different.
The projects are based on sharing and continuous discussion with the participants, involved in identifying objectives, needs and methods of implementation.
The museum now has a consolidated tradition of experiences in collaboration with other Braidian institutions including the Center for Psychiatric Therapies, a Residence for the elderly and higher education institutions. Among the latter, in particular, disabled students have been following an educational-creative path for years which culminates at the end of the school year in the exhibition of the works produced.
Other paths, always with a view to providing suggestions as a starting point for recognizing and developing individual resources and skills, are designed for the sensory disabled, the elderly and people attributable to disadvantaged social categories.